What's a Cosmopolis?
January 26, 2019

|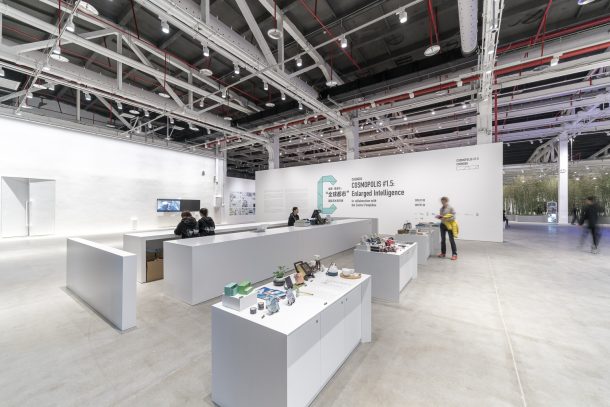 In 2018, the system called "globalization" has lost its glamor; cultural institutions from western capitals such as the Guggenheim, the Victoria and Albert Museum, and the Centre Pompidou find themselves searching for money in China, Abu Dhabi, and elsewhere. These museums are a bit reminiscent of aristocrats who have been kicked out of their old estates, who condescend to foreigners about 'high culture' in a desperate attempt to pay for their lifestyles. The art museum has a fundamental relationship with the idea of a modern and egalitarian society; the Louvre, for example, was founded immediately following the French revolution, to bring cultural artifacts once limited to the aristocrats to all citizens of the republic. As the Centre Pompidou visits Chengdu, proposing a "Cosmopolis," it's fair to ask: why do the people of Chengdu need to pay the Centre Pompidou in order to discover themselves? What about the 'global city' is of value, and how can we empower people from outside of London, New York, and Paris, to create art that helps them to understand their subjectivity?
In China, cities are ranked according to their developmental level and national significance, as first tier, second tier and so on; on a global level, with the idea of the global city, cities are also ranked on quantitative factors: how much political power, technology incubators, financial importance, and so on, that they command. Within China, Beijing is unmistakably the center of politics, Shanghai of the private economy. Similarly, on a global level, New York and London are the most global of all cities, apparently; Beijing, Shanghai, and Paris are one rank lower. And yet, the notion of some cities being more 'global' than others seems to imply that some people are better than others, or that some people deserve more than others, just because of where they were born. This is the world that we, and the administrators of Chengdu, live in; how can the people of Chengdu reach the 'global' or even the 'cosmopolis' in a way that isn't demeaning, that doesn't accept unjust cultural hierarchies? Injustice is not only dehumanizing to the victims, but also to the "privileged," of course; as long as we live in a world in which many human beings are treated like rubbish, as the 'globalization' of Davos proposes, our humanity is incapable of fully realizing itself. In the 1930s, French writer Andre Malraux wrote a novel called "Man's Fate" that glamorized the Chinese revolutionary struggle; it's a great novel, but he never visited China or bothered to learn what was really happening here. Malraux went on to run the French culture ministry under De Gaulle, pioneering the practice of European postwar art history and exhibition making; all too often, the world's population seemed to only be so many intriguing examples, rather than humans whose lives and thoughts were of equal importance and value.?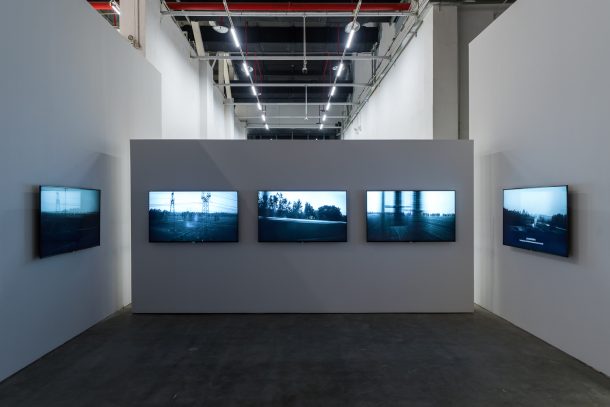 The exhibition succeeds in collecting a diverse array of Chinese artists focused on understanding and documenting the society that China has become in 2019. In Li Lang's One Long Day, he travels on the high speed train from Beijing to Guangzhou, and compresses what he sees into a 45 minute video, accompanied by recordings from 'netizens' describing their own lives. In the suburbs and peripheries—'junkspace' in Rem Koolhaas's condescending term—human lives, nonetheless, take place. The voyage recalls Russian enlightenment thinker Radischev's "Journey from St. Petersburg to Moscow," a record of an aristocrat's voyage between capitals, and the suffering he saw alongside the road; the empire he lived in, he wrote, was "enormous, disgusting, a-hundred-maws and barking," not entirely unlike the "flyover country" that voted for Donald Trump, the industrial suburbs of Chinese cities, or industrial-urban peripheries anywhere in the world. The landscapes we see in the Cosmopolis exhibition attest to the fractured ecology and psychic space of contemporary China. In Liu Chuang's standout piece, Bitcoin mining And field recordings of ethnic minorities, the artist explores the strange life-worlds created by pursuit of abstract financial gains—the bitcoin miners living in abandoned hydroelectric stations. Qiu Anxiong's New Classic of Mountains and Seas, Xu Bing's Dragonfly Eyes and Qiu Zhijie's familiar maps are not new, but along with Li Wenguang's abstract maps and diagrams, a critical mass of new Chinese art about the landscape emerges. Yu Guo's field notes from Chongqing in Floating Land and Long Distance Videographer made a welcome local(ish) contribution.?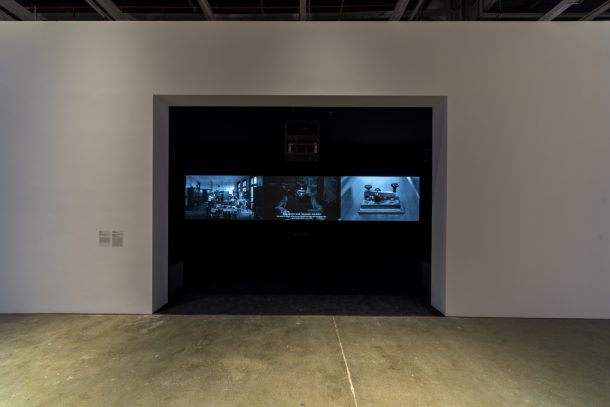 In Jiajiang village, about two hours drive from Chengdu, artists from Indonesia and Colombia did an artists residency; the village has an ancient paper-making tradition, and the painter Zhang Daqian used to live here. The drive, through the heavy pollution of Chengdu's winter, is very reminiscent of what Xu Bing, Li Lang, Liu Chuang and company discovered; farms covered in haze, warehouses, tower blocks. The village is truly beautiful, and although it doesn't seem as though any world-changing artworks emerged from this residency, perhaps the principle of artists living alongside the people is already a good enough start. In a sort of shrine in the village, some photographs of the artists with the locals are hung on the walls; an elderly resident followed us around as we saw some works shown, including some painted by the villagers, eager to talk.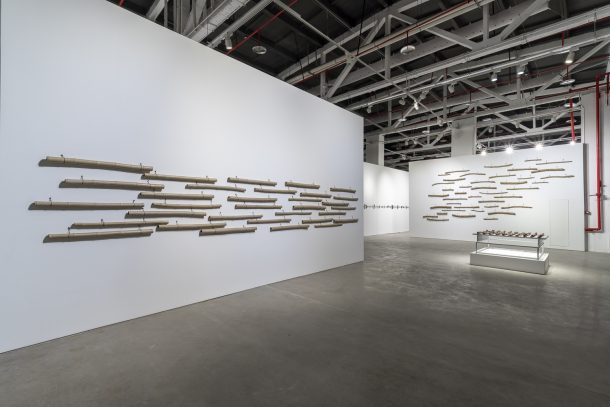 A city is at the same time a population and a set of structures; physical ones, like buildings or roads, but also imaginary ones, institutions of culture, philosophers, expressions of local autonomy and identity. The starting point of a city we'd like to live in is equality of all citizens, and the notion that everybody—foreign, Chinese, from a 'cosmopolis,' from a village—has something of value to contribute. In fact, the artworks themselves are only half of the point; a way of life in which every human being is given the tools necessary to explore their consciousness to the fullest extent possible is the "cosmopolis" that the exhibition's title beckons towards. We don't need an ever-shinier and richer city on the hill, but a flattening of the differences between city and country, between rich and poor. Chengdu is very far from being this city today, but in bringing thought-provoking art to Chengdu audiences and bringing artists to the villages, "Cosmopolis" makes a useful intervention on the way there.